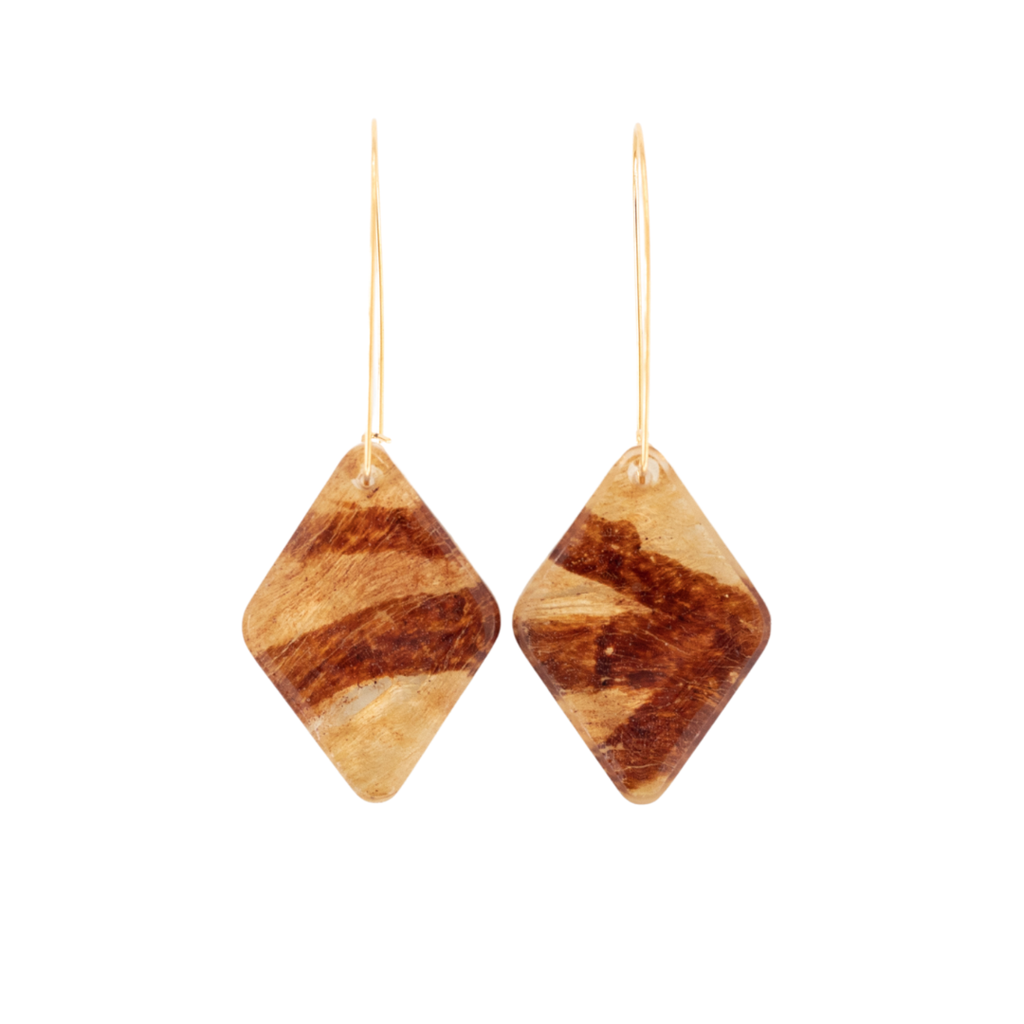 Koloa Diamond Earrings
Jewellery
Product Detail
Where ancient artistry and contemporary innovation meet, Koloa Jewellery blossoms. Inspired by a desire to share and celebrate Tongan culture, Koloa Jewellery uses personal adornments to showcase the intricacies of traditional handmade cloths called
ngatu
and
fala
in a new way. Koloa Hanging Diamond Earrings are unique not only in style but in method too – each one is a small piece of a much larger decorated cloth, now sliced up and dispersed like a jigsaw puzzle in reverse. When you adorn your ears with Koloa Hanging Diamond Earrings, you allow yourself to be connected to those who created the cloth from which these pieces originated, to those who expertly made each earring by hand, to everyone else who wears an earring derived from the same cloth; you allow yourself to embrace the connection between us all.
2.8 x 3.9cm, 7.3
cm 
hanging length
handcrafted from ngatu with gold plated hooks
ngatu made by kokoanga (groups of women) in Tonga and turned into jewellery in New Zealand
each piece of Koloa Jewellery has been made by hand and is one of a kind. Variations in the colour and markings of the ngatu may occur as a result. This only adds to the unique beauty and character of each piece. A
 portion of each sale supports female social enterprise in the Kingdom of Tonga.
A few of our favourite things