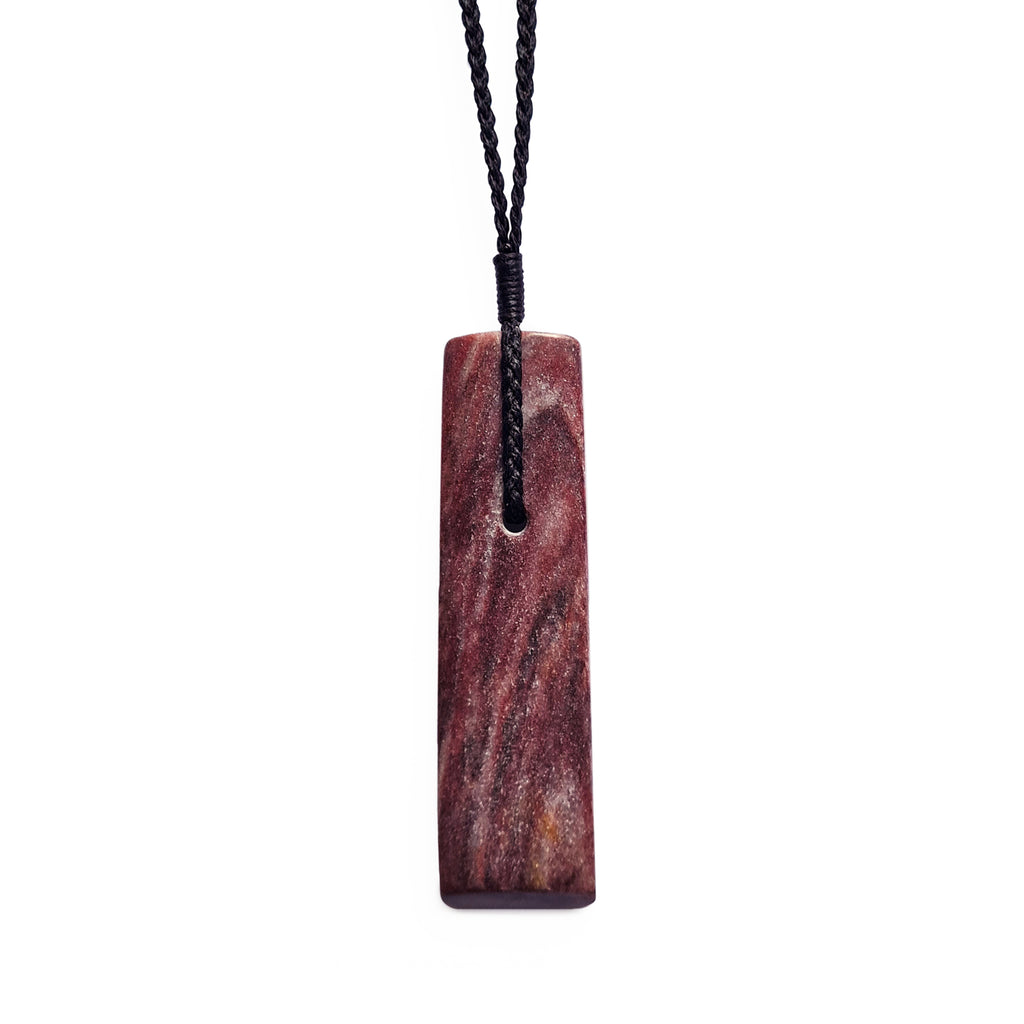 Sands Studio Aroha Stone Toki Pendant
NZ Made
Product Detail
A spark of fascination as a child grew into a career of extraordinary artwork for passionate carver Alex Sands. Sands (Ngāti Kahungunu o Te Wairoa, Ireland, Scotland, England) began soft stone carving at 12 years old, influenced by pounamu (jade) creations of his Māori ancestors. Over 20 years later, he founded Sands Carving Studio with his wife Preet to share his love and art with the world. Although sourcing, exploring, and creating with pounamu remains his most ardent passion, Sands also works with stone, wood, metal, and bone to carve one-of-a-kind sculptures, hei tiki, and other forms of personal adornments.
Pounamu is a precious stone taonga (treasure) found in Aotearoa throughout the west coast of Te Wai Pounamu (South Island). The term encompasses nephrite, bowenite, and serpentinite, which is carved into forms representing ancestors and connection with the natural world. The aroha stone is a type of piemontite shist, full of tonal variation, ranging from dusky blushes to deep burgundy and magenta. Named after the Māori word for love, the aroha toki imbues the wearer with healing energy suited to those who carry trauma or suffer from addiction. Just as pounamu is a gift from the land, carved greenstone should always be a gift between two people.

Each piece of pounamu jewellery has been made by hand and is one of a kind. Variations in the colour and shape of the pounamu stone may occur as a result. This only adds to the unique beauty and character of each piece.
7.6 x 2 x 0.7cm pendant 
33cm necklace
made in New Zealand
A few of our favourite things